A DESIGNLAB UX Academy Case Study
The Ultimate UX: Time Travel
Where would you go, if you could go anywhere? Ahem. Excuse me. Where would you go, if you could go anywhen?
This was the question posed by Zeit Time Travel, a mythical client presented by DESIGNLAB's UX Academy.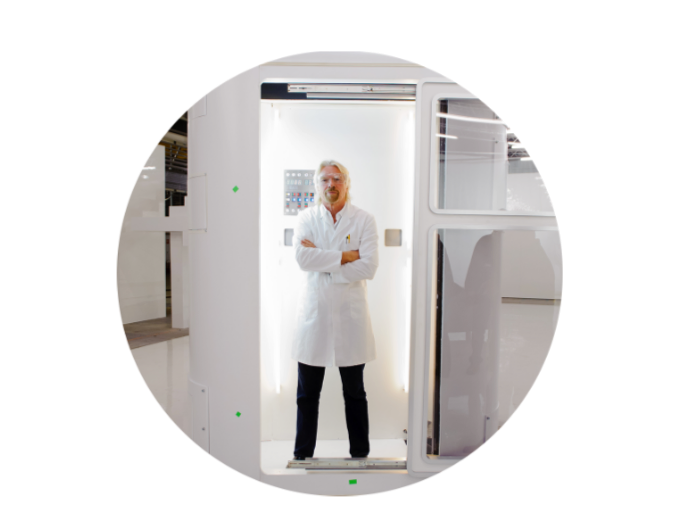 After decades of research and international debate, time travel tourism is a reality. Brought to us by none other than Richard Branson and the Virgin Group, Zeit Time Travel will soon offer 289 destinations throughout the most compelling moments in history.
My job: "to create their new brand, and set up an ecommerce responsive website in which they can sell travel packages to different times."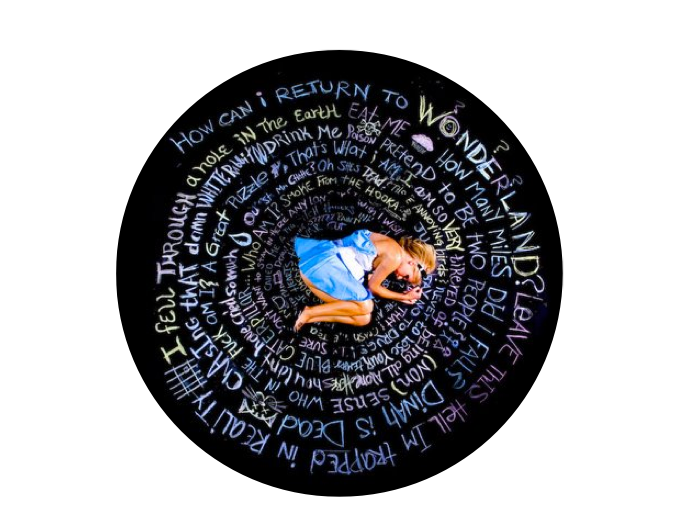 Time Travel doesn't actually exist. All the answers one unveils in a typical UX process morphed into a web of hypotheticals, assumptions and let's-pretends that proved to be one bottomless rabbit hole. Users can't wrap their brain around the reality of time travel, can't have truly informed opinions. No market research adequately forecasts it. From the beginning, the project was at constant risk of becoming a Frankenstein's monster of mismatched parts. Thus, this is a case study of a project gone sideways, and how a project can become unmoored if you don't find the real, right answer each step of the way.
DISCOVERY: Planning, Research & Get Smart Exercises
I began overthinking this project at the beginning. With a Method-actor approach to research, I delved into the historical, cultural and literary fascination with time travel. I dug into the "reality" of it, into quantum physics. I did "market research," only to confirm there was no market, and finding space travel as the closest analog. I realized that this doesn't compare to travel at all -- not in cost or experience. You don't even need vacation time from work -- the traveler isn't gone from real-time for even a second.
I concluded that the target user could only be Ultra High Net Worth Individuals (UHNWIs), while at the same time, all the world would be fascinated and aspiring lurker-non-customers. The closest thing to that UX? Museums and auction houses. SFMOMA and Sotheby's will engage 20% of their audience in $1M transactions, while entertaining 80% of its audience with free cultural history lessons. This is the approach I took.
Everyone else, it seems, built a travel site. "Priceline Past"...
The most fascinating (and successful?) step in the Zeit project was conducting the live interviews with real people.
It was probably also the first appearance of completely irrelevant data and faulty logic, because A) only one of those interviewed was an UHNWI, the rest were Regular Joes and Janes and not likely users; and B) time travel is one of those impossible life-altering decisions that no one can envision realistically unless they were actually in that moment.
But. It was still fascinating to see how people contemplated it, and what their priorities were. Click the image for high resolution results.
The Personae
Everyone should have a rich uncle. Fortunately I do, and had one person who fit my actual user demographic and could provide insights. My persona is an amalgam of his responses and various online high profile figures. In my storyboard then, I aim to merge our actual user -- the high net worth individual -- and our highly engaged but priced-out general public, who also happen to be these average people I was realistically able to survey. My empathy map then reflects their thoughts and feelings.
I'm moving deeper into the rabbit hole here, where the easy fix would have been to ask my regular-people respondents their opinions about a regular travel website. Quantum Entanglement suggest that in another location in time and space, I did just that.
DEFINING: Information Sorting, Mapping & Architecture
When it came to building the information flow for the Zeit hypothetical, the complication of two audiences expanded. To make matters more convoluted, my research showed that a vast subset of UHNWIs wouldn't even use the Internet for a such a high-dollar decisions, and/or would never engage personally, but rather have an assistant or other third party execute the transaction. So I invented an offline Concierge to be at users' beck and call 24/7. (When customers are paying $500,000 for a ticket, you can assume a VIP budget.) So now we've got an offering without competitors, desired by every single human, divided between bourgeoisie and proletariat, part museum and part Star Trek, online and offline.
All that mapped out like this...
DESIGNING: Wireframes, Branding & Style
As the project moved toward the design phase, I could see how early small errors expand over every iteration. The frustrating part is these weren't so much errors in process, but rather in the hypothetical itself. Making Zeit a clean, modern travel site for everyday customers would have been easy. Making it a high end ultra-exclusive take-time-travel-seriously venture grew complicated.
I patterned the site on SFMOMA, The Louvre, or Sotheby's, which balance an approach to both everyday viewers who appreciate the collections, as well as UHNW donors or art collectors who are the actual paying customer making $MM purchases. By assuming "realistic" time travel as both ultra expensive and universally desired, this combination made sense.
Another overthought, too-realistic consideration was how hard choosing a destination would be. A real travel site offers thousands of destinations, but your choice is easily reasoned and rather effortless. Spending $500k on a once-in-a-lifetime, mind-altering experience showed in research to be a huge, heavy, impossible decision. So it became critical to my design to have a dynamic search function that acted almost like a Briggs-Myers test in its effort to guide users to an soul-matching destination.
And the logo...I like it. I don't love it. I would have liked to spend two weeks iterating 100 ideas. This logo is the product of maybe a 6 hour window allowed for it. The Z represents a path, entering on one end, swirling around, and emerging on the other side.
DELIVERING: Prototypes & User Testing
The final steps were to finalize a prototype and test it. The perfectionist in me was unsatisfied. I want a budget! And time! I want to design unique fonts and iconography! I want to choreograph photo shoots! I want to go back in time and experience the product!
I think this might have worked in real life. But again, with Sketch as my primary tool, simpler was the better solution (isn't it always?).
The prototype did test well. Users liked the layout, were drawn into the photos, and understood how to navigate with few errors. My users, like myself, were hung up mostly just on accepting the concept of time travel at the onset, and making those unrealistic assumptions prior to making real-time decisions.
Conclusion
All told, this was an educational and valuable exercise. I learned that I am going to be excessively thorough and think about everything. I'm going to want to take 5X more time than I have. I'm going to want to meticulously deliberate every option. I need to reign it in some, though at times, I don't mind wanting more than a short window of time allows. They say that "perfect is the enemy of the good." But in the end, when "good" leaves you cringing and aching for perfect, maybe it's better to be OCD.